Online Retailers—Are You Ready For Internet Sales Tax?
For online businesses, the prospect of figuring out the tax on items shipped to states with different tax regulations could be seen as a nightmare. Yet, that's exactly what online sellers are facing if Congress passes a new bill requiring all online sellers—except those who meet the small-seller exception—to collect sales tax.
On the other hand, this bill means that giant online retailers such as Amazon and Walmart will also have to comply with the new regulations. That is great news for smaller retailers who struggle to compete with the wide selection, free shipping, fast delivery, and, until now, tax advantages of the giants. In many ways, the new Internet sales tax levels the playing field and offers businesses an opportunity to participate in the online market.
But it does mean that online businesses are going to need a smart solution for calculating sales tax, which is where Avalara's AvaTax comes in.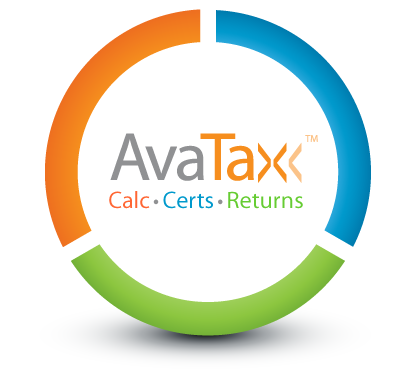 The AvaTax suite of products—Calc, Certs, and Returns—integrate with your existing accounting and ecommerce software, and provide:
Sales tax calculations based on current tax rules and regulations for all jurisdictions—state and local (16,000 in all)—and keeps those rates up to date to ensure compliance
Accurate calculations at the point of transaction
Tax rates by product type—some product types have preferential tax status in specific jurisdictions
Exemption certificate management
On-time, every time filing and remittance of transactional sales tax liabilities. This is optional, but complete reporting is provided.
Ebeacon, a Solution Partner with Avalara, can plug AvaTax into your existing ecommerce platform, catalog, or website, providing your business with simple yet accurate sales tax compliance. If your site uses ShopSite, rest assured that AvaTax is supported. If your site uses our CMC3 platform, the service is built in.
To learn more about AvaTax, download the AvaTax End to End Sales Tax Compliance PDF.
We're always looking for ways to help your online business, whether that's by helping your customers find what they need from your catalog, or supporting your business behind the scenes. Check out our Services pages to see what else we can do to help your business thrive. Or, if you already know you need a smart solution for internet sales tax compliance, contact us to discuss your project.